Minneapolis (Red Wing) to New Orleans
on American Queen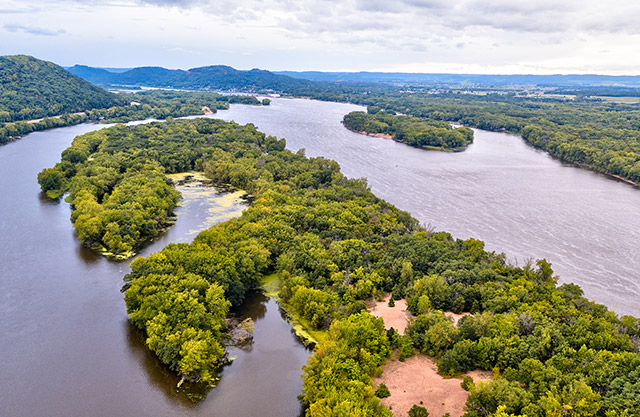 Watch landscapes, cultures and even language transform as we cruise along the Mississippi river from Minneapolis to New Orleans abroad our fleet of luxury vessels – each new experience is as rare and beautiful as the last. Traversing the entire Mississippi River is a venture, a true bucket-list experience. On a Mighty Mississippi journey, travelers find adventure, an escape from the ordinary and the romance of the steamboat era.
About American Queen Voyages
The mighty rivers of the United States of America once served as the great highways of early exploration and inspired dreams of discovery. Today, American Queen Voyages re-creates the same sense of wonder, excitement and inspirations with all the convenience and comfort of modern luxury aboard the most elegant riverboats in the world, the
American Queen,® American Empress,® American Duchess™
and
American Countess™
. Traveling in the wake of legends, guests are transported to an era
...
| Day | Port | Arrive | Depart |
| --- | --- | --- | --- |
| 1 | Hotel Stay in Minneapolis, MN | | |
| 2 | Red Wing, MN | | |
| 3 | Winona, MN | 08:00 AM | 05:00 PM |
| 4 | La Crosse, WI | 08:00 AM | 01:00 PM |
| 5 | Dubuque, IA | 08:00 AM | 05:00 PM |
| 6 | Bettendorf, IA | 08:00 AM | 05:00 PM |
| 7 | Burlington, IA | | |
| 8 | Hannibal, MO | 08:00 AM | 01:00 PM |
| 9 | St. Louis, MO | | |
| 10 | River Cruising | | |
| 11 | Memphis, TN | 08:00 AM | 05:00 PM |
| 12 | Port of the Mississippi Delta | | |
| 13 | Vicksburg, MS | 08:00 AM | 05:00 PM |
| 14 | Natchez, MS | 08:00 AM | 05:00 PM |
| 15 | Nottoway | 09:00 AM | 06:00 PM |
| 16 | New Orleans, LA | 05:00 AM | |