Antigua - Exclusive Offers, Up To $300 Off + More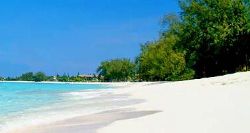 Antigua — Exclusive Offers, Up To $300 Off + More
Antigua's picturesque harbors, historic downtown sites, snorkel-ready shores and 365 sun-kissed beaches invite you to freely relax into more downtime.
Book a flight and select resort package to save on spa salt scrubs, top-floor ocean views and more, with:**
Exclusive, guaranteed room upgrades
Up to $635 in instant savings
$150 in resort
...

Delta Vacations gives you the benefits and flexibility to truly own your vacation experience with packages inspired by hundreds of destinations, thousands of accommodations and endless activities.
Benefits of booking with Delta Vacations:
Enjoy savings when you package your flights, hotels, car rentals and more to any of our 300+ destinations worldwide.
Relax and book your dream getaway with ease, knowing you're getting the best price with our
...
Multiple itineraries available